The architects of America owe him [Rafael Guastavino i Moreno] a debt of gratitude for not only having been a faithful and conscientious contractor, but for having made possible a larger field of architectural design.
— Peter B. Wight,
Brickbuilder
, 1901.
In 1901, two decades after the arrival of Rafael Guastavino i Moreno in the United States, Peter B. Wight would recognize the great contribution of this architect from Valencia to American architectural design. Guastavino i Moreno had striven for the modernization of architecture since the start of his career in Barcelona and was described by Doménech i Montaner himself as an "artist endowed with exceptional talents," the creator of "revolutionary and advanced architecture belonging to a great artistic movement." Born in Valencia in 1842, Rafael Guastavino i Moreno went to Barcelona in 1861 to train as a builder at the Escuela de Maestros de Obras. By 1866, his precocious professional vision had driven him to start his career as builder and architect even before graduating.
His arrival in the United States in 1881 with his son Rafael Guastavino i Expósito, the subsequent founding of his own building company in 1888, the modernization of the traditional laminated tile system and his business vision all led to the reinvention of a new type of public space for the modern American metropolis —space that was excavated from within the architecture itself, conferring an urban dimension to its interiors. The Guastavino Company participated in many of the emblematic buildings of the time in collaboration with the most prestigious American architects. The clarity, texture and geometry that characterize Guastavinian vaulted spaces have invariably been identified with the modern American metropolis which, for the first time, expressed its desire to become a historic city.
By the time of its demise, the Company had built more than one thousand buildings, mainly located in the United States, with some work in other countries such as Canada, India or Cuba. Major achievements include buildings in universities such as Harvard, M.I.T., Berkeley, Yale and Columbia, to name but a few. Internationally renowned museums, including the Metropolitan Museum in New York or the National Gallery in Washington, D.C., institutions such as the Federal Reserve Bank and the National Archives building —which houses the Declaration of Independence of the United States— are just a few examples which highlight the significance of the Guastavino Company's interior spaces in the construction of the architectural identity of the United States.
Visionary, innovator, architect, artist, engineer or builder: no single term is able to define the work of the founder of The R. Guastavino Company. The current exhibition promoted by the Consorcio de Museos, Consellería de Cultura de la Generalitat Valenciana commemorates the Centenary of the death of Rafael Guastavino i Moreno in 1908. At the time, The New York Times published an obituary in which he is referred to as "the architect of New York." Retracing his origins in Valencia, his professional career in Catalonia and his company project in the United States, the exhibition also offers an overview of the construction of New York City from the end of the nineteenth century to the era of the Depression, with the work of the Guastavino Company as the unifying thread. Its contribution has emerged as paradigmatic in defining the alluring textures and folds of this fascinating city and beneath which collective life in America pursues its course.
— Mar Loren, curator
Credits
Scientific advisor: Felipe V. Garín Llombart
Curator: Mar Loren
Technical coordination: Eva Doménech López
Texts: Mar Loren
Design and installation supervision: Joaquín Lara
Graphic design: Julio Giner
Photo retouching and optimization of graphic documentation: Jacques Maes
Catalog, banner and billboard: Hazmecaso, graphic design studio
Photos and graphic documentation I (Collections): Colección Jacques Maes & Mar Loren — Avery Architectural and Fine Arts Library, Columbia University — Maps Division, Printed and Photographs Division, Library of Congress — Print Department, Boston Public Library — The Central Terminal Restoration Corporation, Buffalo — Picture collection, The Branch Libraries, The New York Public Library, Astor, Lenox and Tilden Foundations — The New York Times — United States Patent Office
Photos and graphic documentation II: Andreas Praefcke; Andrew Gardner; Bill Boyd; Hubert Steed; Josh Bousel; Lourdes Jansana; Peter Law; Real Academia De Bellas Artes De San Carlos; Samuel Gottscho. Shorpy; Scott Sheppard; Walter Etten; Michael Hitzelberger; Fred Van Driessche; Joe Liebman; Whitney GH; Imbaker; Gail Pickett; Eric Jusino; Min Uwoo Lee; Joaquín Bérchez Gómez; Fernando Vegas; José Antonio Hidalgo; Patrik Buchcik; Dave Dyet; Kent Diebolt; Dilmé & Fabré Arquitectes; MNACTEC. Museu de la Ciència i de la Tècnica de Catalunya; Joe Martz; Kunal Mukherjee; Thomas Ormston; Kris Long; Hans Ollermann; Barbara Petrick; Norman Z.; Kamoteus; Doug Letterman; Sarah Beth; Tim O´Brien; M. García Lisón.
Documentation: Mar Loren; Jacques Maes; Daniel Pinzón Ayala; Ana M. Rodríguez Rico; Kent Diebolt; Janet Parks; Joaquín Lara
Translation: al valenciano: Servici d'Assessorament Lingüistic i Traducció; Josepa Asensi Condomina — al inglés: Corinne Stewart
Carpentry and painting: Sebastián López
Lighting: Jesús Martínez
Printing: Blanco y Negro Profesional; Attento; Magentia Projectes Grafics, S.L.
Installation: JM Trans
Webmaster rafaelguastavino.com: arqyestudio ( )
Exhibit
Guastavino Co.
The reinvention of public space in New York City.
Centre del Carmen, C/ Museu 2, 46003 Valencia, Spain. View map.
Exhibition promoted by the Consorcio de Museos de la Comunidad Valenciana, Consellería de Cultura i Esport, Generalitat Valenciana.
From January 15th until May 15th, 2009. Open Tuesday through Sunday, from 10 a.m. to 8 p.m. Entrance is free.
400 square meters. More than 500 images and historical documentation exhibited in the Gothic spaces of a former convent. Trilingual exhibit: in valenciano, Spanish and English. More than 50,000 visitors viewed this exhibition.
Book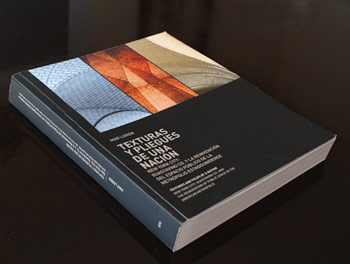 Title: Texturas y Pliegues de una Nación. New York City: Guastavino Co. y la Reinvención del Espacio Público de la Metrópolis Estadounidense.
Author: Mar Loren
Editor: TC Cuadernos
Languages: Spanish and English
Publication date: March 2009
Format: 28 x 23 cms. 496 full-color pages
Catalog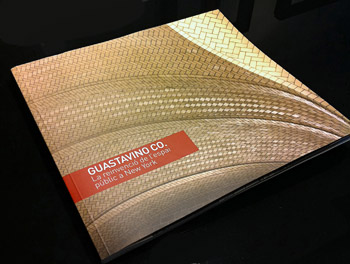 Title: Guastavino CO. La reinvenció de l´espai públic a New York.
Authors: Mar Loren et al.
Editor: Consorci de Museus de la Comunitat Valenciana, 2008. 12-27.
ISBN: 978-84-482-5141-3.
Format: 22 x 24 cms. 63 pages.